"FAEC CF Thomas A. Edison Award"

"Genius is one percent inspiration and ninety-nine percent perspiration"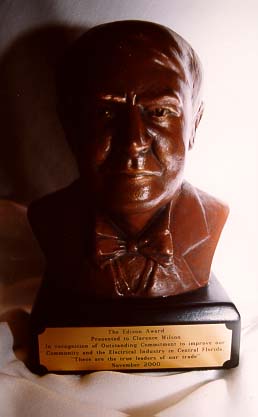 The Edison Award is presented to an individual who has unselfishly

given their time and heart through charitable work and has strived to

improve the electrical industry in Central Florida.

"These are the true craftsmen of our industry"
We are proud to present the 2009 "Thomas A. Edison Award" to Mr. David M. Beasley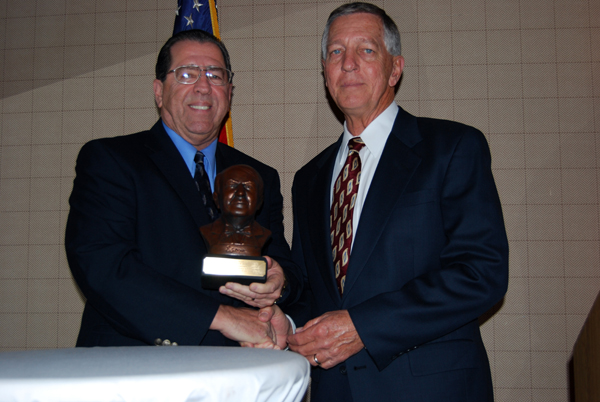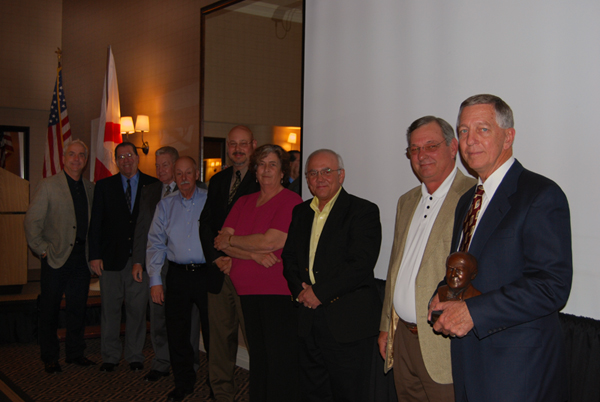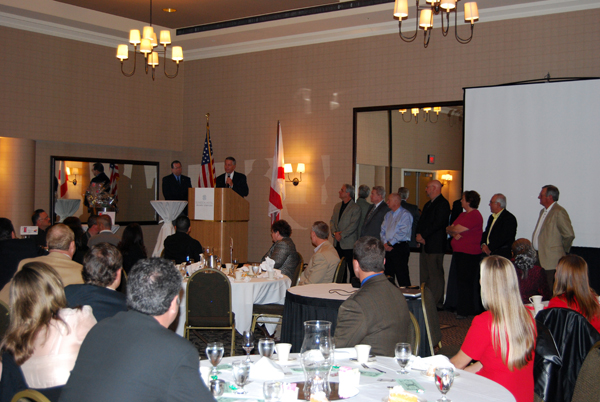 David Joined by previous "Edison Award" Winners & FAEC/CF President Joe Bell
(L-R: Joe Bell, Ed Fox, Dan Petro, Don Manley, Joe Territo, Jamie Fugate, Mike Freiner, Craig Eddington, David Beasley)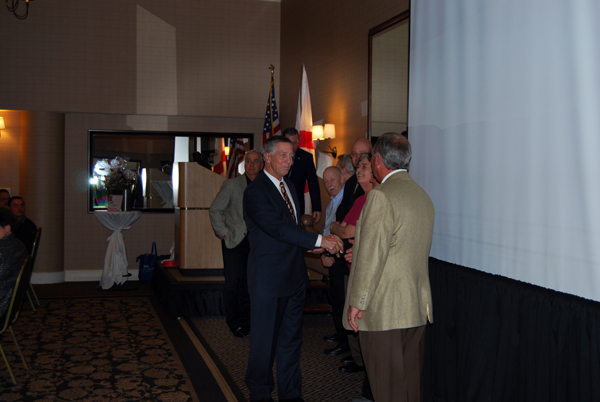 David M. Beasley

David M. Beasley is the quintessential electrical contractor. During his tenure, he served in the capacity of Journeyman Electrician, Leadman, Superintendent, Project Manager, Division Manager, Vice President, Chief Operating Officer and Senior Vice President, and just about every other management level position available within the industry. Today, after fifty years of dedication to the craft, David remains a licensed electrical contractor in Florida.


David served on the Board of Trustees and Chaired the Management Education Committee of the National Center for Education Research at the University of Florida's Rinker School of Building Construction in Gainesville, Fla. David is a Charter Member of the John P. Trimmer Fellow for the Construction Education Foundation.


Closer to home, when the idea of pre-apprenticeship training for high school students began to take shape, David pitched right in with a coalition of like minded industry individuals to form a partnership with local school districts to establish the Academy of Construction Technologies. He also worked with Seminole State College (SSC) and Seminole County Public Schools to establish the dual enrollment opportunities for high school students for pre-apprenticeship training at SSC. As a founding member of the Academy of Construction Technologies, he chaired the Board of Trustees for two terms and served as an officer on the Board until his recent retirement.


In 2008, David received an honorary Associate of Arts degree from Seminole State College for his efforts to improve construction education, and for his leadership role in Central Florida's construction industry. He currently serves on the SSC Construction Management Advisory Board. During his long association with SSC, David worked on the design, construction and funding of the Bellwether award-winning Construction Trades Building on the Sanford/Lake Mary, Fla., campus. David's efforts helped create a unique construction funding mechanism in which the State of Florida provided $2.7 million to the construction industry's matching in-kind contributions.


During his active career, David served on the Board of directors of Associated Builders & Contractors, Electrical Council of Florida, and was an officer of Central Florida Builders' Exchange. While serving in these associations, David chaired or participated in various committees, as well.


As David progressed in the industry, he continued his education by completing several educational programs of Fails Management Institution and completed the Management Program at Roy E. Crummer Graduate School of Business, Rollins College, Winter Park, Fla.


Recently retired, David serves as a consultant to Palmer Electric Company.